HOME
Welcome to the Out of The Box homepage!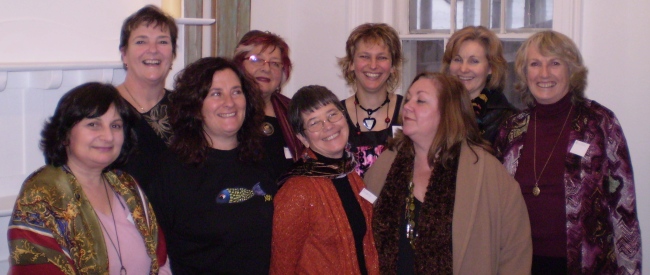 Out of The Box is a group of 9 artists from Melbourne which formed while members were finishing their visual arts diplomas at Box Hill TAFE. They have since had several successful group exhibitions.
In the photograph above, from left to right, members are: Anne Warren, Evelyn Young, Lynette Joy Weber, Kathy Siganakis, Beryl White, Kerstin Cuming, Virginia McNamara, Susan Gibson and Eileen Gruen.
More information, including profiles of the individual members, may be found in the about section, and photographs of their work can be found in the gallery section.